Alpine Touch "Everything Bagel Seasoning w/ Jalapeño" by the Pound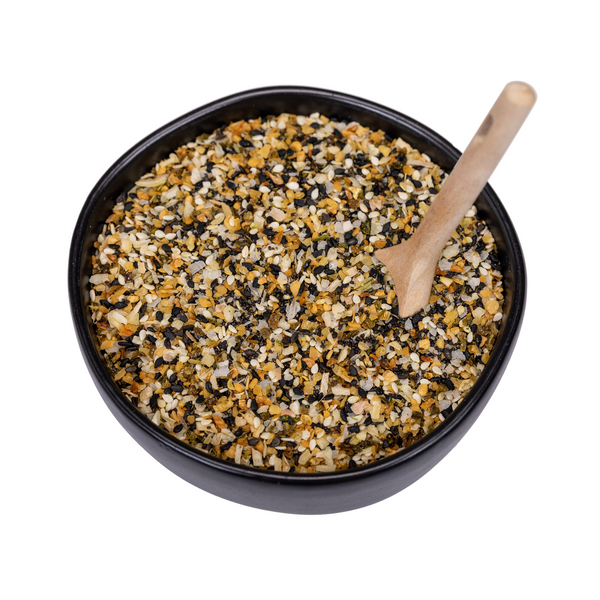 Introducing the latest bulk seasoning special...  "Everything Bagel Seasoning with Jalapeño" – a zesty twist on a classic favorite! Elevate your taste buds and bring a  savory kick to simple meals with this irresistible blend of flavors.
This unique blend combines the beloved flavors of an everything bagel with the bold flavor of jalapeño peppers, creating a culinary experience that is savory with a perfect little kick.
Sprinkle this seasoning onto your morning bagel, avocado toast, or scrambled eggs for an explosion of flavors that will awaken your senses. The aromatic blend of sesame seeds, garlic, onion, poppy seeds, and jalapeño will add a delightful crunch and flavor burst to every bite. It's not just for bagels either; this versatile seasoning can be used to add a fiery kick to roasted vegetables, grilled meats, dips, and more!
Ingredients: Garlic, Sea Salt, Sesame Seed, Poppy Seed, Onion, Green Bell Pepper, Jalapeño Pepper, Natural Flavor, Sunflower Oil.