Alpine Touch COARSE All Purpose Seasoning by the Pound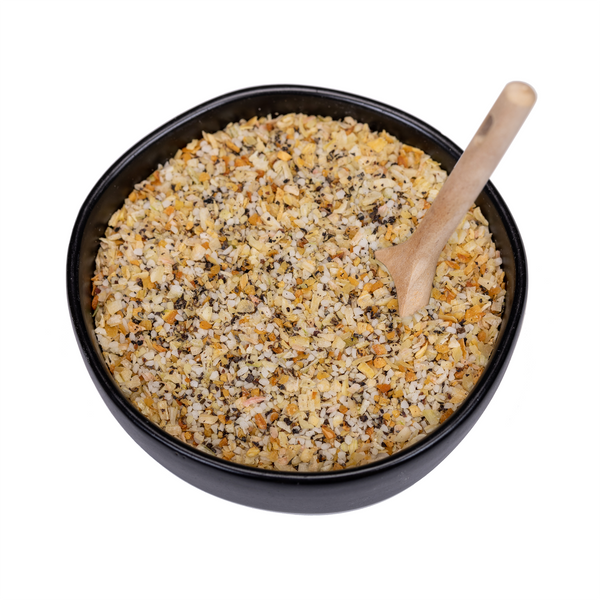 You know it, you love it, but you haven't seen it like this! 
It's our delicious blend of spices beefed up into large granules.  Keep it coarse and apply as a rub to your favorite cut of beef or roast or add one of our brand new Alpine Touch Glass Grinders and keep it table-side for the freshest of flavor!
Ingredients: Salt, Onion, Garlic, Black Pepper, Sunflower Oil